16th Annual Turkey Drop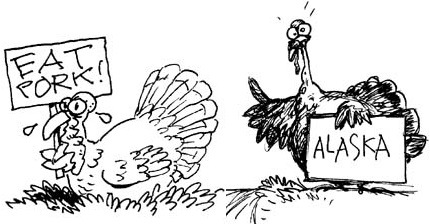 Members of the Plainfield Moose Lodge along with the Ford Family of Plainfield are asking for monetary donations and/or frozen turkeys to help feed needy families for the holidays.

All donations will benefit the Plainfield Interfaith Food Pantry, Green Harvest Food Pantry in Plainfield, We Care of Romeoville Pantry, Wheatland Township Food Program, District 202 families, and Morning Star Mission of Joliet, for distribution of Thanksgiving baskets.

As in past years, they will be collecting frozen turkeys the Saturday before Thanksgiving, November 21st, 2015 from 10 a.m. - 2 p.m. However.....this year we'd like to try something different! We would like to collect as many cash donations as possible BEFORE October 10th. The food pantries can stretch your donation dollars by pre-ordering holiday box meals. For $16.00, the state will provide a box meal including a 12-14# turkey, canned fruit, canned vegetables, coffee, dessert mix, gravy mix, instant potatoes, and stuffing mix. We will count each box meal purchased as a turkey donated to our drop. Monetary donations received after mid-October will go toward the purchase of frozen turkeys only. If you'd rather bring your frozen turkey on the day of the drop you can do so in person.

Drop off location is
Plainfield Moose Lodge
16310 S Lincoln Highway (On Route 30, ½ mile N of I-55 in Crest Creek Plaza)
in Crest Creek Plaza.
Lodge Ph: 815-254-1403

In exchange for your donation of a frozen turkey(s), Moose members welcome you to a free brunch at their Lodge. In addition to turkeys, they will also collect non-perishable items for the baskets. Cash donations are also accepted and the money collected will be used to purchase additional turkeys. Making a cash donation NOW instead of in November is appreciated so banking can be done and turkeys can be reserved. Please make checks payable to the Plainfield Turkey Drop this year (not the Moose as in past years). Tax deductible information can be provided, upon request. Business's donating will be added to our "Bragging Board" of sponsors and also on our web site, www.plainfieldturkeydrop.com.
For questions and information, please contact any one of the following: